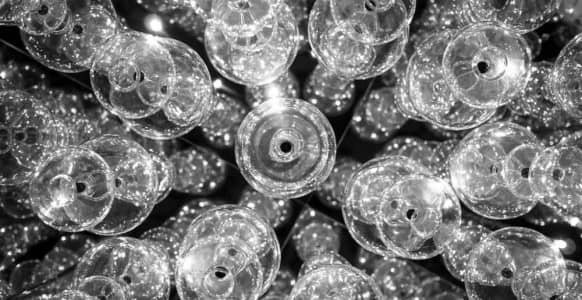 In the old days, trances could make you rich.
Like the priestesses in ancient Greece.
They'd go into a trance in an effort to predict the future.
The most famous example is probably the Oracle at Delphi.
This was the name given to any priestess who did their thing on the slopes of Mount Parnassus.
Provided you had the gold to pay for it.
But were they really going into trance, or was something else going on?
The truth is probably a lot less interesting than it first appears.
The oracles were sent into a frenzy, but not by their ability to induce a trance.
Instead, they basically got high off the fumes rising from a gap in the rocks beneath their feet.
The strange and enigmatic prophecies they came out with were just gibberish.
But people didn't know any better, and they kept consulting them.
So no, they weren't going into a trance.
A trance is, after all, just an altered state of awareness.
You can go into a trance at any time. Naturally. Even accidentally.
You don't need drugs or potions to achieve it.
Just let your mind drift off.
When you're doing something repetitive, something you've done a thousand times before.
Like washing the dishes, or driving your car.
Your mind wanders and you soon realize that several minutes have gone by, but you weren't consciously aware of it.
That's all that a trance really is.
A shift in where you focus your attention.
But if it's as simple as that, why is there such mystery around it?
Where Does Trance Come From?
To find out where the idea and meaning of trance originates, you have to go back in time.
Back to the Old French word "transe" which actually means "fear of evil."
In this context it refers to the half-conscious dazed look you might see on a zombie's face.
And that's part of the problem.
Trance has been linked with magic and the occult in the past, even though it's got nothing whatsoever to do with either of them.
Then there are the so-called mediums who perform séances.
Pretending to enter a trance-like state to communicate with the souls of the departed.
Taking these things all together, it's easy to understand why the notion of trance has received a bad press in recent times.
But trance turns up in lots of different places:
The use of repetition in storytelling has the power to lull the listener into a kind of hazy daydream. Think of the Thousand and One Nights, for example. Scheherazade told a spellbinding story night after night to mesmerize the king and save herself from death.
As far back as the 16th century it was believed that march music could send marching soldiers into a trance state.
Norse warriors induced a trance state before going into battle. Called Berserkergang, it seemed to give them superhuman strength and the ability to shrug off pain. Very useful when you're in the midst of a serious skirmish.
Trance also has links with ancient practices like Yoga and Sufism.
For thousands of years, trance has been a part of a wide variety of cultures.
A part of the everyday lives of people across the globe.
Why?
Because it's a natural state you can enter in lots of different ways.
By listening to a compelling story.
By marching in unison with a group of like-minded people.
By letting your mind wander when you're absorbed in an activity.
But what about the link between trance and hypnosis?
From Hocus Pocus To Modern Hypnosis
The trouble with trance is that it's been widely misunderstood.
In modern times, it probably started with Franz Mesmer and the idea of mesmerism.
Could you really "mesmerize" someone and take over their mind?
It seemed possible during Mesmer's lifetime, the late 18th century.
It wasn't until 1843 that Scottish physician James Braid came up with the word "hypnosis" for what was actually going on.
But that didn't stop others from sensationalizing the idea of trance.
It became a big box office draw for early Hollywood productions.
Where powerful hypnotists seemed able to reach inside their subject's minds and turn them into obedient and brainless slaves.
And the concept of mind control features in some of its more recent ventures.
Like Lord of the Rings, where the ring's power permeates the mind of everyone who comes into contact with it.
It's easy to see how people could be misled.
Or fooled.
But it took 20th century thinking to separate fact from fiction.
To demonstrate how trance could be used not to put on a show – but to communicate with the unconscious mind.
What Is Trance? Common Myths That Give Hypnosis A Bad Name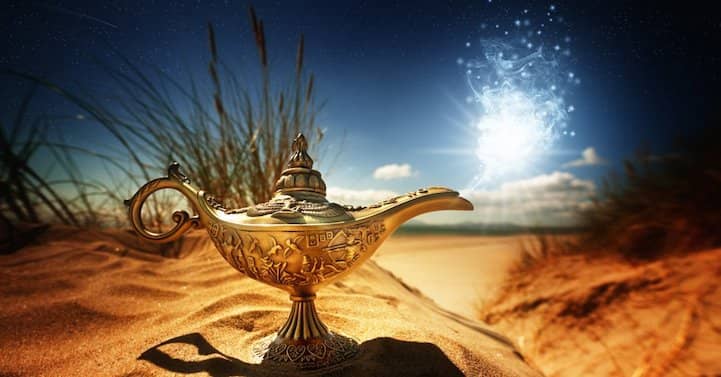 Trance isn't magic.
It isn't something that somebody else does to you.
It's the way your body and mind respond to whatever is going on around you.
You can go into a trance state when you're waiting for a bus.
When you're reading a book or a newspaper.
When you're jogging while listening to some of your favorite music.
It's completely natural, and a lot more common than you think.
To get a better picture of what trance really is, let's find out what it isn't.
Myth #1: Trance Is Mind Control
No it isn't. There's no such thing. Your mind can't be controlled without your permission.
Myth #2: You Can Get Stuck In A Trance
No you can't. Trance is a natural state, and you'll snap out of it in the same natural way.
Myth #3: During A Trance You Can Be Brainwashed
Nope. You can have suggestions made to you. But if they're things you wouldn't normally do, then you won't do them anyway.
No one can force you to do anything against your will. Unless they hold a gun to your head.
But where trance is concerned, it's not about someone else controlling you.
It's more like daydreaming.
You probably go into a trance several times a day.
But because trance is so common, you don't take any notice of it.
For example, suppose you're sanding down an old piece of furniture.
Your goal is to give it a new life by restoring it. Giving it a new coat of paint perhaps. Or bringing it back to its natural wood finish.
Before you can do that, you have to scrape away all the old stuff.
All the paint, varnish, dust and dirt that's accumulated over the years.
And that means sanding, sanding, and sanding some more.
If you've ever done it, you'll know how monotonous it can be.
Back and forth, back and forth, rubbing, rubbing, rubbing.
Just that simple movement of paper against wood is enough to bring out the original beauty of the object.
To restore it to its former glory.
But it's such an easy thing to do, it requires very little concentration.
Your conscious mind doesn't need to be on high alert. So it takes a break.
You become so immersed in the activity that you switch off. And that's when you're likely to go into a trance state.
Your mind wanders off. You're not focusing on what you're doing, because you don't have to.
And that – sometimes – is when the magic happens.
When you get inspired by a thought or an idea.
When you find solutions to problems you've been struggling with.
When answers just seem to pop into your head – almost from nowhere.
But they aren't from nowhere. They're from your unconscious mind.
Your Unconscious Mind Is Always Switched On
Here's what makes trance so cool.
When you're awake, your conscious mind is in charge.
When you're asleep, your conscious mind shuts down temporarily.
Your unconscious mind, however, is always listening.
It's always paying attention.
Whether you're wide awake, fast asleep, or anywhere in between.
It takes everything in and stores it away in your powerful brain.
But because your conscious mind is the dominant force for most of the day, it's hard to access these hidden gems.
Until you enter a trance state.
Then, all that stuff you've taken in rises to the surface.
It's been sifted through and made sense of.
Which is why those solutions and answers seem to appear from out of the blue.
Your unconscious mind has already worked it all out for you.
That's pretty amazing, don't you think?
And what's even more amazing is that it happens all the time.
So if you're patient enough, going into a trance state could lead you to any number of discoveries.
All you have to do is let it happen.