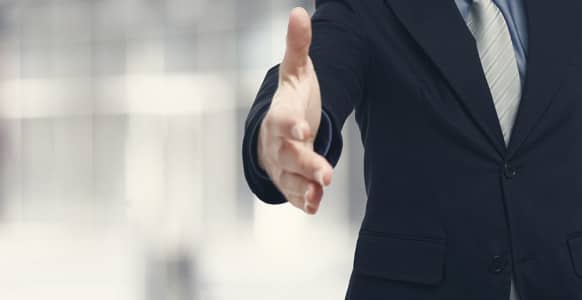 If you can't get your subject to agree with you, hypnosis doesn't happen… period!
As a hypnotist, you have to get your subject into a state of mind where they trust you and feel they can safely accept any suggestions you make.
And if you're a Stage or Street hypnotist, you need to do it quickly.
Your suggestions have to be taken on board immediately or the show doesn't go on.
Getting someone to agree with you may seem like a petty nuisance formality, but it's the cause of 90% of all the problems you'll ever face as a hypnotist.
Your subject has to keep agreeing with everything you say from the moment you open your mouth until you end the session.
Quieting The Inner Critic
The critical factor is the guardian at the gate that tells your subject whether to agree with what you're saying or not.
Without the agreement of the critical factor, their unconscious mind will never receive your communication.
Without receiving your suggestions, the unconscious mind won't make the necessary changes to your subject's inner programming and there will be no results.
They'll walk away thinking hypnosis doesn't work – or doesn't work for them, which is not true.
Some hypnotists have even suggested that it's the subject's fault when they fail – which makes the subject feel even worse.
When someone says they can't be hypnotized, what they're really saying is that they had a ineffective hypnotist who didn't know what they were doing.
Everyone, unless they've had some kind of brain damage, can be hypnotized.
The downside is that this person loses out on all the wonderful changes they could have made to improve their life through hypnosis.
4 Tactics To Create A "Yes" Agreement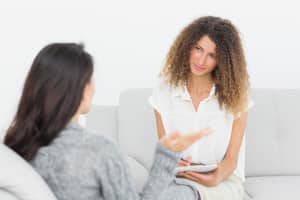 When you get lots of agreement from the critic, you begin to silence it. This eventually leads to you being the authority in their altered hypnotic state.
But before you even begin your induction, agreement has to be well established.
So to set you off on the right footing, here are 4 simple ways you can create agreement that will add impact to your suggestions.
1. Going First
Neuroscience has proved that when two people are together, the mirror-neurons in their brains act identically; they become in resonance with one another.
Or more simply put, you sub-communicate your own state of mind when you're with someone.
So what are the odds if you're in a grumpy, disagreeable mood, you'll be able to get agreement with your subject? Yep, you guessed it. The odds are pretty terrible.
Therefore, the first order of contact is to be in a pleasant, agreeable mindset. Otherwise knows as H+ in the hypno-world, or "going first."
When you have a strong desire to have your subject experience a wonderful, successful hypnosis session this comes across instantly.
Your mindset will immediately affect the tone of your voice and body language, putting your subject at ease.
When you're warm, open, friendly, smiling and welcoming, the other person has no choice but to feel that as well – so remember the mirror neurons!
This coupled with the fact that only 7% of communication is verbal. The other 93% is tone of voice and sub-communicated body language. Meaning you can actually be a really effective hypnotist even if you haven't got the best language skills if your H+ is turned up!
But the flip side is, you can have the greatest hypnotic language skills in the world, but if your H+ isn't turned on, you'll never be a great hypnotist.
So step number one – and the most important of them all – is to be the most agreeable, caring and friendly person you know how to be before you ever start your interaction.
2. Plausibility
In order to reduce the critical factor after you've met your subject (and while your H+ is turned all the way up!), you must make your statements seem as plausible as possible.
To do this, stick with chit chat your subject will find absolutely believable and feel comfortable with. It's important to get your subject to agree with what you're saying, and to set an easy pace that they can follow.
In doing so, what you're doing is creating rapport and making them feel more and more relaxed. (Tip: be sure to watch their body language for signs of deeper relaxation.)
If you say something that gets a tense or stiffening reaction, only address this once they're in agreement with you again and feeling relaxed.
One way to do this is by using positive reinforcement when they're talking. Respond agreeably to the positive things and avoid responding to anything negative.
When you agree with what they're saying, try nodding your head or smiling. And when you disagree with a negative statement, remain neutral with no response at all.
For most people, having no negative response when they tell you something they think is "bad" about themselves is a huge relief.
As the hypnotist, what you're really doing is allowing them to be at peace with everything they've done and realize that "bad" behavior doesn't make them a "bad" person.
This response to only positive statements will also start causing your subject to make more positive statements, because people like to be responded to.
As you continue to get more and more agreement from your subject, and the critical factor gets bypassed, your suggestions can become less plausible and still be accepted.
3. The Yes Set
If your subject is relaxed and comfortable, you're now ready to move into the induction phase.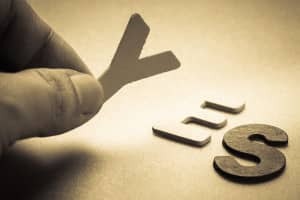 Start by giving your subject factual statements ("Yes Sets") that they cannot disagree with.
This activates the "yes room" in the brain. The part of the brain that really enjoys and feels good about agreeing with you.
If you're in a therapeutic setting you may make statements such as:
"We're sitting together in this room."
"You've come to work through this problem today."
"You've arrived right on time. I'm very happy to be with you today (smiling and friendly)."
"The sun is shining. You're dressed comfortably for our work together."
Anything that they cannot deny as being true.
If you're doing Conversational or Street Hypnosis just put "truisms" into your conversation. These are statements that are universal and pretty much everyone would agree with as part of their worldview.
An example of these could be:
"This street café is very busy."
"It's raining outside."
"We'll order lunch now."
"That's a big dog."
"That woman's hair is really green (assuming it is)."
"You made it on time!"
Basically anything that's not controversial that could be responded to with a simple "yes."
You can also repeat what your subject is saying back to them – just make sure if you're in a conversational setting this doesn't sound weird.
For example:
You: "How are you today?"
Subject: "I feel really great today."
You: "You look like you feel really great today!"
Subject: "I really do."
You: "Yes, you really do."
In a therapeutic setting, this is an amazingly effective trance induction when you repeat exactly word for word what they say back to them. This because their words then become their own personal trance themes!
When you do this have your H+ on high, maintain eye contact, say the words slowly and watch them drop into trance.
Repeat these trance themes several times to be really effective.
4. The Piggyback Principle
The Piggyback Principle is the idea of attaching suggestions to agreeable factual statements.
Before you start piggybacking your suggestions onto statements your subject would naturally agree with, be sure they're in a real "yes" state of mind.
To do this, use the techniques discussed earlier.
Your goal here is to create an environment where they're willing to accept your suggestions.
In a working environment, you might compliment a worker on a great job and then piggyback a suggestion of how they could improve on it.
As a subject is focused and sliding into trance, you could say something like "Your eyes are blinking faster, your breathing is getting slower." And then piggyback this suggestion: "Which means you'll go into a very deep trance."
As your subject goes into a trance, and you're sure the critical factor has been bypassed, you can make less and less factual suggestions and the unconscious mind will accept them.
For example, someone with very low self-esteem who would reject the idea that they could be very charismatic while conscious has no problem accepting that unconsciously.
This is when all your piggybacked suggestions for changing their problem take place, and the unlimited potential of their unconscious mind opens up.
Fine-tune the process of using these 4 agreement tactics, and you'll be on your way to becoming a highly effective and successful hypnotist or hypnotherapist.