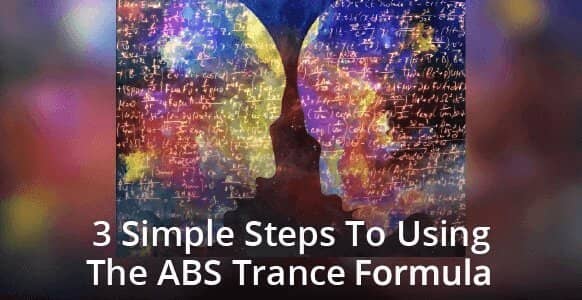 NOTE: This article was significantly updated on 16 February 2018 to include a more expansive definition of the ABS Formula since its original publication in December 2013.
How do you get really good at learning a new discipline?
Well, to being with, you need to strip it back to its core.
Hypnosis, of course, is no different. And one of the best places for you to start your hypnotic journey is by learning, practicing and then fine tuning the ABS Formula.
What's so good about this formula?
Well, for one, it will show you how to put someone in a trance.
Which is pretty crucial if you want to become a hypnotist, wouldn't you agree?
Of course to become a great hypnotist, you'll need to master many hypnosis techniques in order to be able to resolve the deep emotional issues of your subjects and clients.
But everyone needs to start somewhere, and the ABS Formula is our recommended go-to technique for hypnotists starting out.
So let's shine up those training wheels and get started.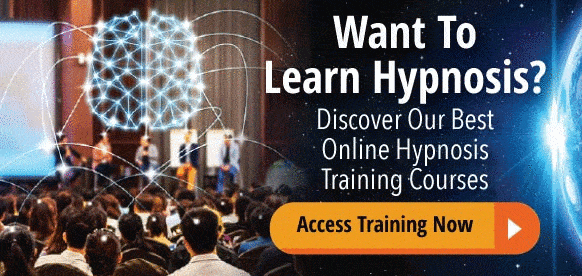 How To Put Someone In A Trance: 3 Simple Steps To Using The ABS Formula
So what is this ABS Formula? (And will it involve stomach crunches?)
The good (or bad news…depending on your views toward exercise) is that when we say "ABS" we're not talking about your stomach.
In fact, this won't cause much sweat at all. As the ABS Formula refers to a 3-step process that shows you how to put someone in a trance. In short, it involves:
A: Absorbing The Attention Of Your Subject/Client
B: Bypassing Their Critical Factor
S: Stimulating Their Unconscious Mind
And now let's delve into each one of these in detail.
1. "A" Stands For Absorb Their Attention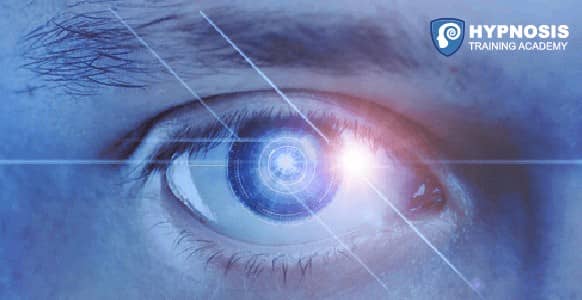 To be able to hypnotize someone, you need to get their attention.
If you haven't got their attention, then they won't be listening to you. And if they're not listening to you, there's no way you're going to be able to put them into a trance.
But you don't just want their attention for a split second. You want to grab their attention and hold onto it. You want them to be riveted. You want them to be zoomed in on what you're doing and saying, rather than on anything else.
You want to absorb their attention so they can't help but focus on what you want them to focus on.
How do you do that? Here are a few different ways to approach it.
In a nutshell, H+ is hypnosis with bells on. It refers to making a connection with another person that's so intense and so strong they can't help but be pulled along with you.
Empathize with the other person. Build rapport. Feel real compassion. Be energetic, upbeat and committed to helping them succeed.
Make a connection that's so powerful and positive that it forces the other person to be drawn into what you're doing. And if you can do that, they'll gradually start to feel the same way.
Choose Language With Care
Whatever you do as a hypnotist, it's going to involve language.
Language lets you lead people wherever you want to take them. It's the simplest and most effective way to shift someone's attention away from the conscious mind and towards the unconscious mind.
In terms of H+, there's a stack of powerful words and phrases you can use that are guaranteed to get someone's attention. These include the following:
Think
Notice
Be aware of
Feel
Pay attention to
For example, when you ask a hypnosis subject to think of a number between 1 and 10, they won't be able to help but automatically go through the options.
Or suppose you asked them to pay attention to their breathing. Again, this is where their attention will go (although, the trick is to get their attention to stay there).
A magic moment is specifically designed to grab someone's attention.
It works in the same way that a magic trick works. It either stops them in their tracks, surprises them, or makes them laugh.
It can be something visual, like a picture or drawing, something auditory, like a story or poem, or something kinesthetic, like a physical demonstration.
For example, you might show them a sketch, tell them a joke, or do a card trick.
The purpose behind a magic moment is to get their attention. But it has to be relevant. It has to be something that's meaningful to the other person and that will lead you into the hypnotic process.
You don't want to show them how you've recently learned to tie your shoelaces with one hand, unless it's likely to be relevant to what you and the other person are trying to achieve.
2. "B" Stands For Bypass Their Critical Factor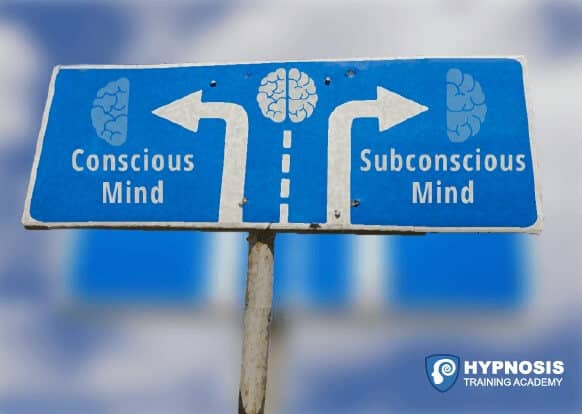 What exactly is this "critical factor" you keep hearing about?
It's that little voice in your head. It's the conscious mind that questions everything, analyzes everything, and sometimes jumps to conclusions. It says "That won't work" or "That's a waste of time" or "I can't do that."
The thing is, you need this critical factor in your everyday life. It's essential that you're able to evaluate things and make decisions. Your conscious critical mind helps you do that. But it does something else at the same time.
The more this little voice tells you that you can't do something, or that a certain approach won't work, the less likely you are to even try.
Dismissing things that might be beneficial turns into a pattern, almost a habit, and breaking out of that pattern can be a difficult task.
That's where the unconscious mind comes into play. Unlike its conscious partner, the unconscious doesn't criticize.
It doesn't evaluate. It accepts whatever you tell it and goes with it.
It rides the wave to see where it'll take you. And making contact with the unconscious is the whole purpose of hypnosis in the first place.
So how do you do it? Here are just a few options.
Stories have their own unique magical properties – and are one of the most effective and enjoyable ways of absorbing someone's attention so you can bypass their skeptical critical factor.
Start telling a story, to a 2-year-old or a 92-year-old, and they instantly tune in. They want to know what's happening, who's doing what, how the action unfolds, where the plot leads and who wins in the end.
No matter who you are or what you do, a good story has the power to captivate. And as soon as you get involved in the story, your conscious critical mind sort of switches off.
You're giving yourself permission to let yourself go, to enjoy the adventure without questioning it.
Your story can come from a wide number of sources, including:
A story that happened to you
A story that happened to someone else – the "My Friend John" story
A story you heard or read about
You need to make the story as compelling as possible so it gets the other person engaged. You can do that by spicing it up with similes and metaphors, or by peppering it with plenty of hypnotic power words.
Pile On The Hypnotic Power Words
All words have built-in meaning and power, but "power" words have it in spades.
Power words are words that are guaranteed to bypass the critical factor in any situation. They're words like imagine, remember, suppose and just pretend.
As soon as the other person hears them, they're compelled to leave the conscious world behind. They have to go inside their head to do what you're asking them to do.
For example, you might say something like this:
"Imagine what it feels like to be so relaxed, so comfortable, so at ease…"
Or this:
"Remember what it feels like to do something well, to feel pride and a sense of accomplishment…"
See what happens? In order to comply, they have to start imagining what that feels like. They have to remember a time when they felt a certain way.
And to do that, they have to engage their unconscious minds, because that's where imagination and memory reside.
And once they start engaging their unconscious minds, you know you've successfully bypassed the critical factor.
Employ The Non-Awareness Set
The Non-Awareness Set is a technique that can be used when you want to put someone in a trance… covertly.
Using some of the methods outlined below, it creates a dissociation between the conscious and unconscious, making it easier to bypass the critical conscious mind and get at the unconscious.
One sure-fire way to get around the conscious mind is with the element of surprise.
If the other person doesn't know what's coming next, it puts them off their stride. They can't analyze or question it because they have no idea what's about to happen. One of the simplest methods to achieve this is by using questions.
You see, questions are perfect for bypassing the critical factor. When you keep asking questions, you create a sense of uncertainty in the listener.
It doesn't really matter what questions you ask either, because it's not the questions themselves that are important. It's the way they interrupt the conscious mind. That makes this technique one of the easiest to implement of all.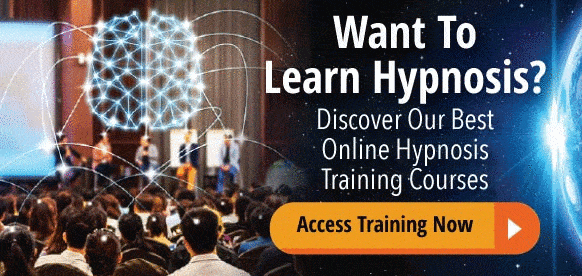 Here are some default questions that will do the trick:
How are you doing at this moment?
How are you feeling right now?
What's happening right now?
They don't look particularly dangerous, do they? On the face of it, they're quite ordinary. Regardless of that, they'll enable you to achieve 3 things:
Get the hypnotic interaction going
Obtain feedback from your subject
Use that feedback to expand the induction process so it becomes more powerful
If you look closely at the questions, you'll see how this can work. Take question 3, for example, "What's happening right now?"
The other person's response will depend on a lot of variables, such as where they are, what they're doing, whether they're sitting or lying down, whether their eyes are open or closed, and so on. But one thing's for sure: they'll feel obliged to answer.
That's the hidden beauty in questions: they need to be answered. And that's also why they're ideal for skirting around the conscious mind.
NOTE: Whilst we say this technique is great for covert hypnosis – meaning your subject doesn't know you're putting them into a trance – this method should only be used ethically. For example, if you're a hypnotherapist and someone has some resistance during your session – or they're a "Doubting Thomas" – the Non-Awareness Set is a great tool to have up your sleeve.
3. Stimulate Their Unconscious Mind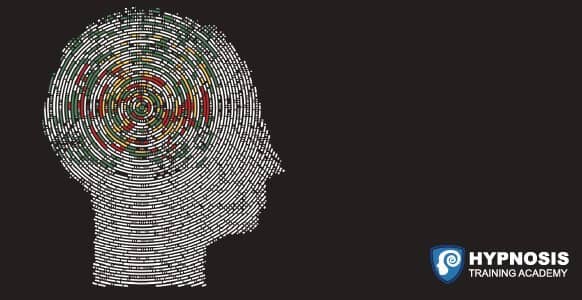 If you've followed step one and two – by now, the unconscious mind would have started to be stimulated.
There's a very good reason for this. You want to think of the hypnotic process as a continuum, so that it begins from the moment you start talking to the other person.
There are certain steps you need to follow, which is what the ABS formula is all about, but in practice it should all flow smoothly from one to another.
It's not like you're going to be standing there with a clipboard ticking off the 3 stages as you move through them.
As far as the other person is concerned, it's all one continuous process. They won't be aware of any gaps, or stops and starts, because once you know what you're doing they're shouldn't be any.
But don't let that worry you, because it's a lot easier to achieve than you think.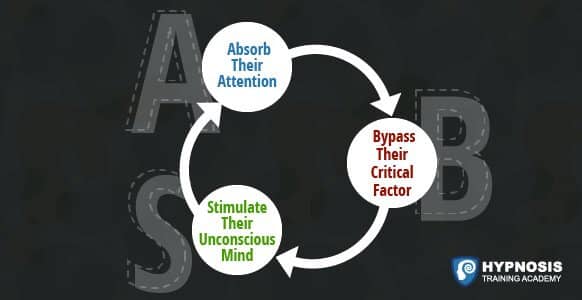 We've already mentioned some of the powerful techniques you can use to achieve this continuous flow.
One of the simplest and most effective ways is by telling a story. The best stories have a beginning, a middle and an end, so they make the perfect vehicle for cloaking the ABS formula.
If the story model appeals to you, remember to pack it with as much punch and pizzazz as possible.
Use similes, metaphors and power words to bring the story to life. Include all the senses in your description.
Draw on the raw power of words to make a point, paint a picture, distract the mind and create associations.
Of course, you'll probably want to have more than one technique at your disposal. You can do the same thing with the Non-Awareness Set, which we touched on briefly above.
For a more detailed look at the Non-Awareness Set and how it can help break down someone's resistance, check out this article: How To Seamlessly Break Down Someone's Resistance During Hypnosis With The Non-Awareness Set.
Likewise, there are stacks of power words you can use that will also help to stimulate the unconscious quickly and efficiently. You'll find no less than 15 of them in this guide: 15 Incredibly Effective Hypnotic Power Words To Ethically Influence Others (And How To Use Them) – 2ND EDITION.
Whichever method or technique you choose to work with, the ultimate goal will always be the same: to hypnotize another person so you can help them lead a better and more rewarding life.
And as long as you use the ABS formula as a blueprint, you'll be in a good position to achieve this.