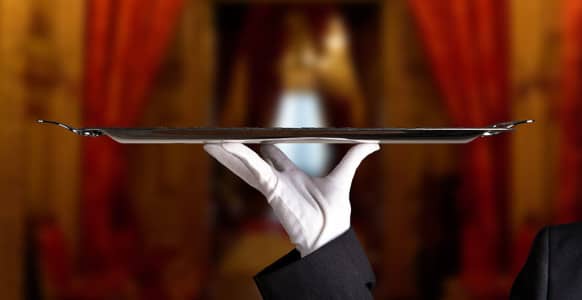 A couple of interesting quotations:
"Clients do business with – and  continue to give business to – those they  believe have taken the trouble to see their concerns from their point of view." – Anne Miller
"He is the best speaker who can  turn men's ears into eyes." – Arabic Proverb
So what?
What have those quotations got to do with you?
Well, maybe a lot.
Especially if you want more people to "buy into" your hypnosis work.
Put simply:
You'll get more "buy in" by creating hypnotic metaphors or analogies that changes the lens through which your subject (or prospective client) "sees" what you are able to do for them.
The following example is a visual metaphor to lasso the attention of somebody who has not heard your message before.
This example comes from Al Gore speaking about the destruction of the rain forests.
Here is how Al Gore got everyone listening to "see" and "get" the destruction to the rain forests:
"If, as in a science fiction movie,  we had a giant invader from space,  clomping across the rain forests of  the world with football-field size feet – going boom, boom, boom every second –  would we react? That's essentially what's going on right now." 
Love him or hate him Al Gore "painted"  a very effective metaphor in the mind of his audience.
And that metaphor would undoubtedly have converted more people over to his cause.
You can do likewise with your hypnosis work.
And it all starts with coming up with a dramatic "visual image" you can plant in the mind of your subject that communicates the essence of your work and the results you are able to produce.
So why not fire up your imagination and allow the furnace of your neurology to spit out a metaphorical idea-image that will smolder in the mind of a hypnosis subject or prospective client?
That's all the hypnosis news for today.