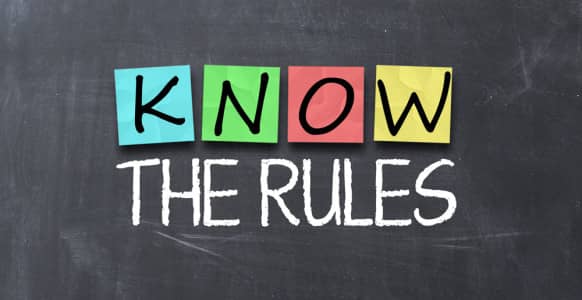 Some hypnotists don't "get" the first rule  of being a great hypnotist.
Let me explain this rule with two contrasting stories…
In 1997 (doesn't that seem so long ago?) two businessmen contacted a marketing expert.
They had a problem. The company they worked for helped other companies reach markets in a very specific part of the world.
Doing business in this part of the world would be extremely profitable.
Yet most U.S.-based companies had no clue this opportunity even existed.
The companies who knew about these markets did not know how to penetrate them.
Anyway, these two business men  had one main job: To find huge companies whose products could be sold in these markets.
But… but… but…
Reaching the VIPs at these types of companies was almost impossible.
CEOs of giant concerns do not make themselves easily available.
They've got all sorts of "speed bumps" set up along the way before any-one can reach them.
So that was their problem.
How to reach the VIPs of these huge companies, get their attention and get them to agree to an initial meeting.
The marketing expert listened carefully.
On the spot, he came up with a brilliant strategy and the sales material to use.
He even dictated the letter to the business men and advised them on how to pull this off.
They were thrilled.
A few weeks later they call him again asking for more advice.
He asked them if they had implemented his first idea.
They said… No.
He was furious. Cussed them out and told them never to contact him again.
Needless to say, it is likely these guys never did attract the quality clients they could have had they listened to the marketing expert.
That brings me to another true story…
It's 1981 in San Francisco.
Chris is a new father with few prospects.
He is determined to make life better for his son. Better than his childhood had been.
Without any connections, education  or anything, Chris decides to get into finance.
He applies for training programs at financial brokerages hoping to catch a break.
The bad part was he had to live on next to nothing during the training period. Frustrated by the situation, his wife leaves him.
Chris is now a single parent earning so little that he eventually becomes homeless with his son.
Somehow he makes it through the Dean Witter Reynolds training program… and… between 1983 and 1987 he becomes a top earner.
Chris Gardner's story is the stuff of movies.
In fact a book was written about him and a movie was made as well.
Today he is a multi-millionaire,  an entrepreneur, an author…  and a philanthropist.
Did you catch the lesson?
The two business men (who had all the odds on their side) failed to take advantage of what they had.
They squandered good advice and did nothing.
Chris Gardner dug his heels in, decided to make it no matter what and came out the other end a successful person.
In each case, it was up to the individual to do what had to be done.
So it is with hypnosis.
If you're ever going to become great at hypnosis then — It is up to… YOU!
That is the hypnotist rule number one of being great.
Don't squander the advice and training you've gotten here at the Hypnosis Training Academy.
Put it to good use and benefit!