Last updated: 13 February 2017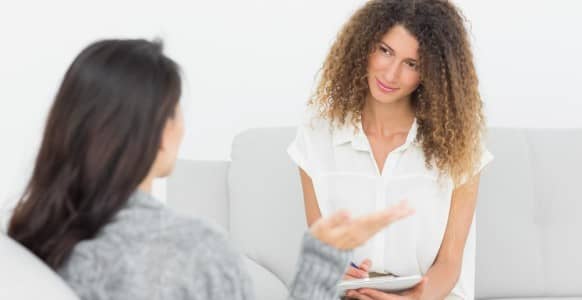 Has this ever happened to you?
You meet someone, somewhere, and after just a few words… BANG!
You click.
You can talk for hours and never get bored.
Sharing your thoughts and ideas seems easy and natural.
You never run out of things to say. In fact, you've got so much in common, there doesn't seem to be enough time to fit everything in.
And although you've just met this person, you feel an instant bond. Deep down you know this is the beginning of a long and mutually rewarding friendship.
Why?
You experienced instant rapport. You both like the same things. You see yourself mirrored in the other person. You communicate effortlessly and want to spend as much time as possible in each other's company.
If they were on Facebook, you'd "like" every one of their status updates.
But then, there's the other side of the coin.
Sometimes you meet people and, despite your best efforts, you can't find any common ground. The things you enjoy, they don't. It's a struggle to make conversation on any level. You feel embarrassed, wishing there was some way you could break through the barrier that's keeping you from getting to know them.
There is. It's called rapport building.
The Barriers to Rapport Building
Before looking at what stops you from being able to build rapport with another person, here's a quick definition.
Rapport is defined as a connection with another person. Understanding their point of view. Feeling sympathetic to their opinions. Identifying with their experiences.
When you've got rapport with a person or group of people, you can communicate with them. They listen to you, and you listen to them. You're in sync with their way of thinking and their way of expressing themselves.
Rapport helps you relate to other people. It can happen in an instant as in the example above, or it can be created out of thin air. The ability to build rapport with others can help you become more successful in your career and your relationships. To do it well, though, you need to break down the barriers that make communicating difficult.
Barrier #1: Being Too Nice
How can you be too nice?
Suppose you're in a position of authority, like a teacher or manager. You want your students or workers to like you. It's only natural. But if you're too nice, they might simply walk all over you. They'll take advantage of any signs of weakness on your part.
They can't help it – it's just human nature.
You'll lose control, and when that happens, you'll be unable to communicate your ideas. You won't be able to teach them, because they won't have any respect for you. They won't pay attention in staff meetings, because your authority has been undermined by your need to be liked.
When you're in this kind of position, you can't afford to be too nice. Especially if it gets in the way of carrying out your work.
Barrier #2: Trying Too Hard
The thing about rapport is that it happens on an unconscious level. So while it's possible to get better at building rapport, you don't want it to look like you're desperate.
You've probably been in similar situations. The guy or girl who agrees with everything you say. Or who echoes bits of your conversation rather than saying what they really think. And the longer it goes on, the less interested you get.
They're trying too hard, and their desperation is obvious. Thoughts start swirling through your mind, like…
"No wonder s/he hasn't got any friends."
or
"How am I going to get rid of him/her?"
They're being too nice (see Barrier #1) and not making any effort to communicate themselves to you. And unfortunately, it doesn't do them any favors.
Barrier #3: Being Too Pushy
Some people are so good at communicating that they can sell ice to Eskimos.
You know the type. The salesperson that gets you to buy that new car you don't really need. The boss that gets you to take on extra work you can't really manage with your present workload. How do they do it?
They build rapport. They communicate with you. They touch a nerve at an unconscious level that makes you want to please them.
"I know how busy you are, but honestly I couldn't trust anyone else with this project."
On the flip side, you've probably come across a salesperson who tries to force you to buy something you don't want. They twist your arm, back you into a corner, make you feel uncomfortable. You know that buying what they suggest is of more benefit to them than it is to you – perhaps higher commission or some other incentive. And the more they push, the more you resist.
Chances are, you'll stop going to that particular store or outlet. They make you feel like you've lost control of the situation, like your opinions don't matter. They'll never be able to establish rapport with you because they don't care what you think.
Anyone who tries to shove their opinions or ideas down your throat will never be able to build rapport with you.
Barrier #4: Being Disinterested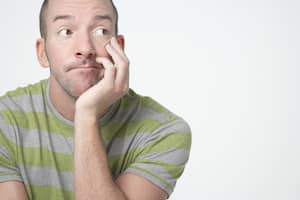 To build rapport, you need to show an interest. When you're genuinely interested in what other people have to say, it shows. Your body language gives it away.
You're focused on their words, your eyes meet theirs, and as far as they're concerned, you're paying attention. You're actively listening and responding in ways that tell them you're involved in the process.
When you're not interested in the other person, however, your body language makes it blatantly obvious. Your eyes gloss over, you can't look them in the eye for any length of time. You'll probably start to fidget and maybe have to ask them to repeat what they've said. Because you're not really listening.
The thing is, people will pick up on these signs and signals. They'll know you're bored or fed up. They'll get frustrated, annoyed, and begin to shut down. They'll stop talking or give only brief or one-word answers. Maybe they'll just nod or grunt.
If that happens, you know you're on a hiding to nothing. Give up, get out of there, and wait for another opportunity when you feel up to the challenge.
Barrier #5: Being Inflexible
In every relationship, someone has to wear the pants.
Someone has to be in charge, and someone has to be able to take orders. Someone has to be the leader, and someone has to be the follower. The trick is to remember that these positions can – and do – change on a regular basis.
Take the couple who've been happily married for ten years. One of them always writes the shopping lists, and the other always puts the shopping bags in the trunk of the car. Occasionally it's not possible for both of them to shop at the same time, in which case one of them takes responsibility for the whole operation.
That's a simple example, but it demonstrates flexibility.
For example, suppose your partner does all of the cooking. If he or she is unwell, you might have to make the supper. At the very least you might need to order a pizza. But you wouldn't just sit around and do nothing on the basis that it's the other person's responsibility.
You need to be flexible. For the relationship to grow and prosper, you need to be able to adapt. You need to be able to take charge when necessary, and to step back when the other person wants to lead.
Otherwise, you'll simply starve to death.
Barrier #6: Narrowing Your Scope
Rapport is a funny thing. You can have rapport with someone in certain times and places, but find yourself with nothing to say to them in others.
That's probably happened to you. Perhaps you ran into someone in WalMart that you usually only see in a professional capacity. A teacher or student, for example. Under normal circumstances you have lots to talk about, but as soon as you meet outside the formal environment the conversation dries up.
Why?
Your frame of reference is gone. Apart from the subject you share an interest in, you know very little about each other. You can talk for hours about your joint interest in the classroom or lecture hall, but outside that setting you both feel like a fish out of water.
You search your mind for tidbits of information, something you can say that will bridge the gap. But if you haven't widened your rapport with the other person, you won't be able to find anything to say.
That's why it can feel so awkward. It's even worse if there are other people with you or with them. Who are they? Do they know what you have in common? Are they interested in it?
Unfortunately, in this kind of setting, you don't have time to find out. You might meet them in passing wandering through the lingerie aisle. You have to quickly decide whether to stop and chat – which could involve introductions and embarrassing silences – or simply say "hi!" and keep moving.
Understanding The Human Element
Building rapport takes time, patience and understanding. You have to be willing to do it. You have to be interested in other people and really want to get to know them.
The question you might ask is: why should you bother?
The answer is surprisingly simple. If you want people to be interested in you, you have to show that you're interested in them.
People need other people in their lives. You might not be able to establish rapport with everyone you meet, but that shouldn't stop you from trying.
It's worth the effort for those times when, as unexpected as it is rewarding, you connect with someone in a flash… and your life suddenly becomes a whole lot richer.