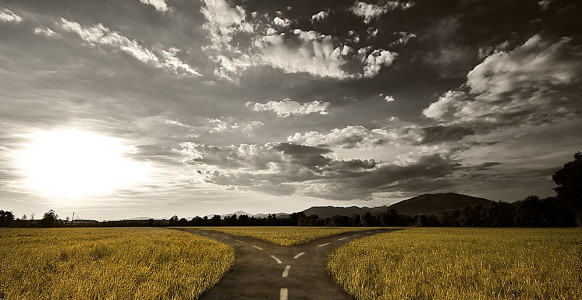 In the conversational hypnosis ethics part 4, which is the final part, let's continue talking about choice because it just can't be overstated!
Let's also discuss why it's generally a bad idea to work with family and friends on serious issues. Even something simple like helping a loved one cope with weight loss can lead to disaster!
Please stick to helping family and friends with minor problems, otherwise, refer to another hypnotist.
So let's get back to the idea of choice: You are creating possibilities and letting others draw their own conclusion – because that way THEY HAVE THE RESPONSIBILITY (and hence the emPOWERment!) for what happens.
This is true of seeding suggestions carefully using the distraction method. This is true of telling stories that hint at an outcome.
This is true of taking people through an emotional roller coaster ride of experiences.
As a hypnotist you're just laying out the buffet and letting them dive in where they like.
Then you can give them ever richer versions of whatever they have chosen, and of course keep reminding them that the dresser tray is still waiting for them!
How does all this work out in practice?
Well you can draw some guidelines (as opposed to hard rules) of conduct when using Conversational Hypnosis – at least these are the way I see things.
You of course will have to weigh each one up and decide for yourself how it ethical it is. You might say that you aim to leave people in a better shape than when you found them.
You use choice-centered language to let them shape the right experience for themselves.
You can generate a wealth of rich and positive realities (through your stories, use of language and general attitude) that surround you like music or a pleasant perfume.
You can offer ambiguous solutions to allow people to take responsibility for the concrete application in their own lives.
You DON'T force them to address things (unless of course, it's a question of a negative impact on you – as can happen in any relationship)
You DON'T dig for problems to solve (that's called therapy) or decide what is good for them. And you ABSOLUTELY DO NOT engage in therapeutic work when either your skills aren't up to it OR the situation is inappropriate.
BTW on this last point: you should be aware that when you do THERAPY with someone you FUNDAMENTALLY change the nature of the relationship.
One of the reasons for this is that often people will REVEAL things to you that they normally would not, AND you usually end up in a one up position as you guide them through a resolution.
So my recommendation is: when it comes to friends and family by all means do help them with minor problems like stress, smoking or saying YES! to life.
But steer clear of the bigger things (like phobias, trauma etc).
Let me give you a dramatic example of what I mean. This is going to mess with your emotions a bit, so please do steel yourself before you read on:
Imagine your mother comes to you and tells you she was sexually abused when she was a girl.
OK this is already a pretty heavy thing to be dealing with. Are you SURE you have enough objectivity to weigh in here?
Now let's say you decide to work on it anyway. You find out that your favorite uncle is the one that did it.
Or maybe even worse, you do content-free therapy, and all you know that SOMEONE in your family did it but she won't say who! How do YOU deal with this revelation?
After all, you're still a part of this family. How do you feel about meeting your mother for a casual lunch after this?
How can you NOT bring up the topic again once it's over? How do you think SHE'LL feel being around you knowing that you know what you know?!
How do you relate to the rest of your family knowing that this happened?
What if you discover a mild psychosis in your mother and there is a POSSIBILITY that the sexual abuse was a false memory?!?
Phew! This is a LOADED subject no?
Can you see how therapy will fundamentally change the nature your relationship with someone?
If you don't know the person, its fine, as you're just creating a new kind of relationship. Nothing weird to worry about as there is no history to suck you into the drama.
But with someone you already know things can get messy fast.
Even a little thing like weight reduction can end up uncovering something that you would really rather not know and maybe they'd really not want you to know about it either!
These are things that you really should consider BEFORE you decide to do some work with people so that you know when it's time to stop what you're doing and just refer them on to someone else!
Please note that the above example is about doing CLINICAL (i.e. remedial or therapeutic) hypnosis with someone close to you.
Doing GENERATIVE hypnosis is another kettle of fish. Now you're giving them pleasant experiences:
Positive future memories mental imagery enriching hypnotic realities self-esteem suggestions (for a positive mental attitude) positive mental rehearsal (of a skill or an interview) Simple (i.e. non-invasive) cures: stress, insomnia, smoking, exams etc. Make better decisions (a great one for a sales or negotiation environment).
You may even accidentally end up clearing some major life trauma whilst doing Generative hypnosis, but you'll be doing it so indirectly that YOU won't know what it was, and THEY may not even know what it was.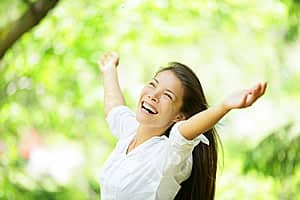 All you know is that somehow this person is happier, more spontaneous and full of life than ever before.
Your relationship can therefore become RICHER rather than skewed or awkward.
This is how I think you can have your cake and eat it too.
Now this was a pretty long 4 part series on ethics, and its purpose was NOT to give you a complete set of ethical guidelines on how to practice Conversational Hypnosis.
The purpose here is to get you to THINK about what could happen and how far you should go with people.
Now it's your turn to contribute in order to refine the moral compass that is already inside you. By contribute I mean of course posting:
Your reaction to the thoughts and ideas I have presented for you here.
Questions to clarify something you're unsure of
Situations and Scenarios that raise an ethical issue
Your reasoned ethical solutions to moral binds that a hypnotist might find himself either in a Conversational Hypnosis or Clinical Hypnosis setting
Please consider this not the final article on Ethics in Hypnosis but the start of a conversation that we will all learn and grow from participating in.
Surely you can see how important it is to be objective with the people you help, to empower them so they can empower themselves.
Conversational Hypnosis will pay dividends for years to come for those you help.
It's been great writing on this topic and it's time to hear from you!
>> And to read the other articles in this "Ethics in Conversational Hypnosis" series, check out the articles below: