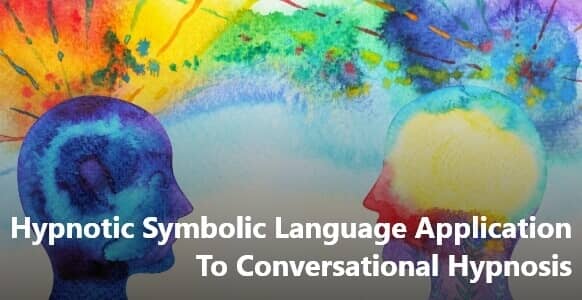 Have you ever been swept off your feet?
It's a metaphor, meaning that someone has impressed you so much that it practically knocked you over.
The phrase is often used when meeting a potential romantic partner.
And being a metaphor, it illustrates how you're feeling in an abstract way using colorful language.
You haven't actually been swept off your feet, but those words demonstrate how the experience made you feel.
That's the power of symbolic language.
And that's the same kind of power you'll enjoy when you learn how to apply Hypnotic Symbolic Language (or HSL).
The Hypnotic Symbolic Language System is based on the work of David Grove, James Lawley and Penny Tompkins, using symbolic language in a hypnotic setting to help people address certain issues.
For instance, it's much easier to face traumatic experiences using symbolism, because the symbols shield you from the impact.
They let you confront the problem indirectly so that you can still deal with it.
For that reason, the Hypnotic Symbolic Language System is a powerful and incredibly dynamic method with a multitude of uses when applied to Conversational Hypnosis techniques.
But what kinds of techniques are they?
Applying Hypnotic Symbolic Language To Conversational Hypnosis Techniques
As you probably realize, hypnotic symbolism refers to the use of symbols during a hypnosis session. Where Conversational Hypnosis (CH) is concerned, that means you have a number of varied techniques with which to incorporate those symbols.
Here is a list of 8 Conversational Hypnosis techniques with brief descriptions for each one.
To revivify means to bring back to life. So a revivification is a technique that lets you re-experience a memory. You get to relive the feelings and emotions you felt during the initial experience which helps you to remember or reconnect with resources from the past. The easiest way to do this is by using echoing.
This is a technique used to bring the client's attention back over and over again to the main issue. During the blitz you focus on the main themes wired to a set of associations that will have therapeutic value for the client. The easiest way to begin is by asking them what they want to achieve.
This is a useful technique for when a client needs a symbol to help them make a change. Once they know their purpose (what they want to achieve), the symbol gives them the hope they need to achieve it. Then it's a matter of focusing their attention with some deepening questions until the symbol gives up the goods.
Your unconscious is working outside of your awareness for your benefit, and this technique helps bring your attention to this unconscious process. Your unconscious is powerful and you can use that power to add value to your life. The value depends on your purpose for seeking help in the first place.
This refers to taking two parts and integrating them using symbols so they become one. The two parts will be a problem and an outcome, and you assign a symbol to each part. The easiest way to do that is to metaphorize them.
This is a technique that lets you change a memory by reliving the experience from a different perspective. It's a useful way to overcome past trauma or remove a long-standing phobia using symbolic language. Typically you might include a reintegration to finish things off.
This is a technique to move someone's attention in order to find solutions in areas where they weren't looking for them. It refers to using symbolic language to help stimulate the imagination and refocus someone's thoughts and beliefs.
This is a four-part hypnosis technique for solving problems. It involves setting the parameters, bypassing the critical factor (the conscious mind), accessing internal resources (the unconscious mind) and transforming & testing. It's particularly useful when people are stuck in a rut and can't find a way to move forward.
We'll be exploring many of these techniques in greater depth in future follow-up articles. For now, though, here's a quick look at how you might use Hypnotic Symbolic Language within each one.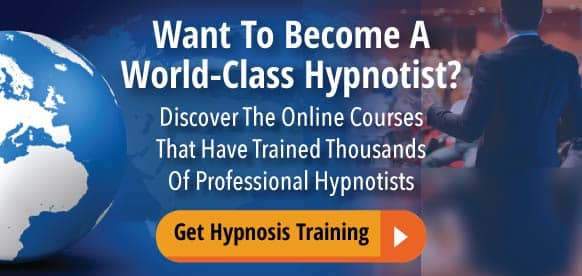 Hypnotic Symbolic Language & The Non-Awareness Set
There are several essential elements that make the Non-Awareness Set work. It presupposes that you are not aware of everything that's going on in your body.
Why? Because you only have a limited amount of attention and you can't focus on everything at the same time.
But it's not just a case of things happening outside of your awareness. It's that there's a benign unconscious working outside of your awareness completely for your benefit.
Once you become aware of it, you can tune in to it and start reaping those benefits.
And because it's benign you know that it only ever wants what's best for you.
For example, think about all the times when your body has healed itself.
Maybe you've broken a bone or scraped skin off your elbow.
It takes time, but eventually the bones fuse back together and new skin replaces the old.
That's the kind of power you can tap into and use to your advantage.
Before you can benefit from it, however, you need to have a purpose in mind.
If your purpose is to experience trance, then trance is your purpose. If your purpose is to learn something, then learning is your purpose. If your purpose is to solve a problem, then solving a problem is your purpose.
The basic idea behind communicating via the Non-Awareness Set is to bring someone's attention to an unconscious process, the benign unconscious process.
How do you do that? It depends on your purpose.
First, you set the scene. If healing is your purpose, then you start with priming questions such as:
"Isn't it amazing how your body heals itself? And it's done that for you many times in the past, hasn't it?"
These types of questions bring attention to an unconscious process. In this case you're priming for physical healing.
If you ask them to think about the times when their mind has naturally healed itself from emotional wounds, that would be priming for emotional healing.
Or you could ask them about all the times their mind has helped them resolve problems without their even thinking about it. That's priming for problem solving.
Or how they've been creative without knowing where that creativity came from. That's priming for creativity.
Hypnotic Symbolic Language & The PCAT Formula
The PCAT Formula exists to help someone find the solution to a problem. It's a 4-step system where each letter of the acronym PCAT stands for one of the steps, as mentioned above.
The first step, P, is perhaps the most important, or at least the one that each of the following steps depends on.
It stands for problem, parameters and purpose. The parameters are important because they provide you with a map for success.
But a map is only useful if it tells you two things: where you are and where you want to go.
The purpose of the map is to help you navigate, but you can't navigate if the only information you have is where you are.
Likewise, you can't navigate if you have a map that only shows you where to go.
To get from where you are to where you want to be, you need a start point and an end point.
And the point behind parameters is to help you start building your map. The rest of the map is filled in with the CAT sections of the formula.
Here's a typical example of problem-solving using the PCAT Formula.
A couple are trying to sell their house (the problem). However, they haven't checked out the competition, their house isn't presented in the best light, and their asking price is unrealistic (the parameters).
Nothing that anybody tells them makes them do anything differently. It's only when they see other houses on the market in the same price range that the penny drops (bypassed the critical conscious mind).
Suddenly the advice makes sense. They decide to declutter and invest a small amount in paint and cosmetic work (access resources). Finally, they lower the asking price in line with market forces (transform).
And the result? They sell their house in just a few weeks (test).
Initially they couldn't visualize what potential buyers were looking for, and so they were unable to recreate it. Once they saw it with their own eyes, they made the changes that would ultimately lead to a successful sale.
Hypnotic Symbolic Language & Mind Bending Language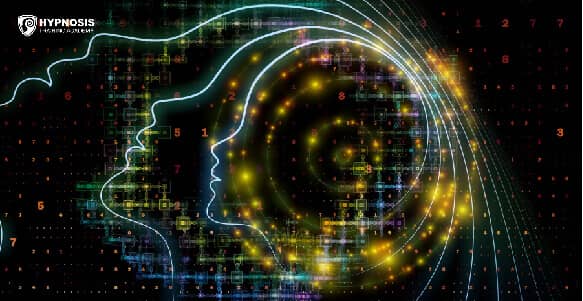 Mind Bending Language (MBL) is a powerful technique in Conversational Hypnosis because of its ability to find solutions by shifting the focus of attention.
MBL targets thoughts, beliefs and concepts. All of these things are abstract symbols.
Mind Bending Language involves using symbolic language around an abstract symbol, and then you need some kind of manipulation of that symbol.
With the PCAT Formula you need a problem symbol and an outcome symbol. With MBL you don't need an outcome symbol, just a problem symbol.
And the other person will give you the problem symbol so you don't even have to ask for it.
For instance, they might say: I can't do this or that. You reply: How come? They answer: I'm not smart enough.
"Smart" is an abstract symbol. And the only reason this problem exists in the first place is because of the person's failure to imagine better.
The trick is to make the abstract more concrete by accessing resources so that they can visualize it more clearly. Once you do that, there's a good chance that you'll be able to help them overcome their problem.
You achieve that by building a relationship with them, asking Mind Bending questions focused on the problem and outcome.
It works for two very good reasons:
1. MBL helps to shift the way they perceive a problem
2. Thinking in this new way stretches their intellect so going back to the old way of thinking becomes impossible
Hypnotic Symbolic Language & Regression Therapy
Regression refers to getting absorbed into an experience so fully that you lose track of the present or future. The therapy aspect refers to the fact that it is benign or that it transforms something.
The easiest way to pull someone into a memory is by using emotion. Once you've done that, then you are able to go in and change the meaning of the memory.
That can be accomplished by activating the five senses and by changing their perspective.
Perspective is everything. For example, when you're happy you have a different perspective to when you're sad.
It doesn't matter if you are sad or happy when reviewing the memory because the meaning will change as the therapeutic impact is felt. In other words, the meaning of the memory will alter when you re-experience it from a different perspective.
To achieve that with Symbolic Language, all you need is an emotion. The emotion can already be present or you can simply ask for it.
Typically there are 3 questions you can ask to create the regression. They are:
1. To whom does this belong?
2. How old are they?
3. What are they wearing?
These questions stimulate the memory of the event, but at this point nothing has been changed.
To change the memory, you need to find out what action they need to take. If they should have behaved differently, this gives them the opportunity to relive the memory taking a more appropriate action.
Conclusion & Main Takeaways
Hypnotic Symbolic Language (HSL) is a dynamic technique with a wide variety of applications within Conversational Hypnosis.
It uses symbolic language to help people address issues that they would struggle to address otherwise.
For example, it's easier to deal with trauma using symbolism, because the symbols shield you from the impact.
The HSL system is based on the work of David Grove, James Lawley and Penny Tompkins.
In conjunction with Conversational Hypnosis, this symbolic language can be used with a number of different techniques, including:
Revivification, which means bringing a memory back to life.
Hypnotic Blitz, a technique to keep attention focused on a problem.
Dynamic Mental Imagery (DMI), useful when a symbol is needed to help someone make a change.
The Non-Awareness Set, helping to bring someone's awareness to unconscious processes working for their benefit.
Reintegration, bringing the problem and outcome together so they're easier to resolve.
Regression, changing a memory by reliving it from a different perspective.
Mind Bending Language (MBL), used to find solutions in areas previously overlooked.
The PCAT Formula, a 4-part technique for solving all kinds of problems.
Hypnotic symbolism refers to the use of symbols during a hypnosis session. The Hypnotic Symbolic Language System uses colorful language to help people make quick and easy changes that can literally transform their lives.