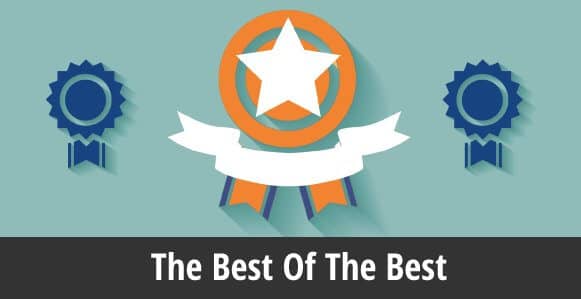 You may have noticed that the Hypnosis Training Academy is packed with hypnosis resources.
But all of this content has one thing in common when it was mindfully created: to guide, teach and nurture you through your hypnosis training journey and pursuit of mastery.
After all, as Pablo Picasso famously said:
The meaning of life is to find your gift. The purpose of life is to give it away.
While Pablo might have coined this quote first, it really is the reason why this blog even exists.
But we admit, with so much content to sink your teeth into, it can be a little daunting knowing where to start.
Which is why we thought it would be a nifty idea to compile a list of our "greatest hypnosis hits" so to speak – minus any one hit wonders, that is.
The articles listed below have been our most popular hypnosis training resources among our readers in their quest to be a powerful force for good in the world using the power of hypnosis.
To help you navigate through this list, we've broken the posts up into 4 categories: ethical conversational hypnosis, hypnotherapy, self-hypnosis and general hypnosis.
So let's get cracking.
Ethical Conversational Hypnosis
1) 15 Incredibly Effective Hypnotic Power Words To Ethically Influence Others (And How To Use Them) – 2ND EDITION
Ever wondered what makes words hypnotic? HINT: it's not necessarily the words themselves, but the way in which they're used. Discover how to make your words hypnotic so you can ethically influence others with these 15 hypnotic power words.
2) 9 Essential Skills You Must Master Before Becoming A Seriously Skilled Conversational Hypnotist – 2ND EDITION
What makes for a good conversational hypnotist?
When starting out, it's easy to get wrapped up in all the fancy techniques, and they of course play an important role in your hypnosis journey. But it's mastery of the foundation principles that will make you an exceptional conversational hypnotist.
3) How To Read Someone's Mind: 5 Ethical Hypnotic Mind Reading Techniques So You Can Be A Force For Positive Change – 2nd Edition
Hypnotic Mind Reading is a way of distracting and engaging your listeners by exploiting the vagueness that's built-in to language. When used ethically, it's a highly effective way of bypassing the critical factor so you can get down to what you do best: being a force for good through the power of hypnosis.
4) The 9 Unconscious Body Language Signs That'll Have You Reading Someone Like A Book
And following on from ethical Hypnotic Mind Reading, another way to improve your observation skills is to look out for unconscious body language signs during a conversation. These signals give you clues as to what a subject is thinking and how they're feeling, meaning you can then adjust your hypnosis game accordingly (aka the techniques you want to use so positive change work can take place).
5) Highly Effective (And Creative) Ways To Isolate The Conscious Mind And Speak Directly With The Unconscious Mind
One of the most amazing things about hypnosis is how you can access the unconscious mind and put someone in a trance with little more than a conversation. But before you get to this stage, you need to learn how to isolate the conscious mind so you can speak directly with the unconscious. In this article, you'll discover 5 effective ways that'll show you how.
Hypnotherapy
6) 11 Secrets To Creating Powerful Post Hypnotic Suggestions (PLUS Milton Erickson Cures Driving Phobia) – 2ND EDITION
Post Hypnotic Suggestions are possibly one of the most misunderstood aspects of hypnosis. But in a nutshell, they're a suggestion given during hypnotic trance to be unconsciously acted upon out of hypnosis. In this article you'll discover 11 little-known secrets to make your post hypnotic suggestions dance with your subject's unconscious.
7) Hypnotherapy For Smoking Cessation: Step-By-Step Guide To Help Someone Quit Smoking
Hypnotherapy is extremely effective when it comes to helping subjects quit smoking. But putting someone into a deep trance isn't enough. You need to be able to change the way they think about smoking at a deep and profound level. In this article, you'll discover how.
8) [ADVANCED GUIDE] How To Master Hypnotic Regression Therapy – Part I: Essential Principles To Profoundly Transform Your Subject's Emotional Trauma
Looking for a comprehensive guide on regression hypnotherapy so you can confidently transform your subject's emotional trauma? In Part 1 of this mini course on regression therapy, you'll dive straight into the principles and best practices, which are essential to know before you commence with any regression therapy work.
9) [ADVANCED GUIDE] How To Master Hypnotic Regression Therapy – Part II: Proven 12 Step Method To Successfully Dissolve Anxiety, Phobias and Traumas, Plus Bonus Video Training
In Part 2 of our mini course on regression therapy, you'll learn the 12-step regression therapy method Igor teaches at our live training seminars so you're able to dissolve anxiety, phobias and traumas confidently. Plus, you'll also see Igor put all the steps into action in a video demonstration where he dissolves a woman's life-long snake phobia.
General Hypnosis
10) The Hypnotist's Guide To Trance: What It Is, How You Can Induce It & 7 Signs That Show You It's Happening
It's a common response from those not-in-the-know… "What exactly is hypnotic trance?" In a nutshell, hypnotic trance is just a word that's used to identify the conditions under which someone responds to hypnotic suggestions. In this in-depth guide, you'll discover how to induce it, in addition to the 7 signs that show trance is occurring.
11) How To Hypnotize Someone In Less Than A Minute With The 60 Second Hypnotist
To get really good at anything, you need to practice, practice and practice! In this article, you'll be taken through the 10 steps that will enable you to hypnotize someone in under 60 seconds. Yes, really. Not only will this technique give you the skills to hypnotize someone quickly when needed, but by repeatedly going through these steps, they'll quickly become second nature and strengthen your skills as a hypnotist.
12) The Science Behind Hypnosis: 19 Breakthrough Medical Studies Prove The Astounding Power of Hypnosis To Heal The Body & Mind
As a hypnotist, it's a question you've likely been asked before: "Does hypnosis really work or is it just pseudoscience?" When answering this question, you're confident about what this answer is, but there's nothing like concrete scientific evidence to back up what you're saying. So take a read through these breakthrough medical studies, and bookmark this page so when someone next asks you for proof that hypnosis works, you have 19 incredible studies to dazzle them with.
13) How To Do A Hypnotic Instant Induction That Releases Negative Energy [Igor Ledochowski VIDEO]
Aside from being a crowd pleaser, the hypnotic instant induction is a very practical and rewarding gift as it allows you to get down to business fast and bypass the critical factor of resistant subjects. In this hypnotic video demonstration, with our very own master hypnotist Igor Ledochowski, he demonstrates how to use the instant induction to release negative energy.
14) Hacking The Instant Induction: Igor Ledochowski Reveals How To Master It [VIDEO]
Following on from our hypnotic instant induction video demonstration, in this video Igor reveals what he did in the previous video so you too can master this highly effective hypnosis technique.
15) What is H+ And Why It Will Instantly Make You A Better Hypnotist
If you do a search online, you'll struggle to find any information about H+. This is because H+ is a term that's exclusive to the Hypnosis Training Academy. In summary, H+ is the intention you set as a hypnotist well before you even induce a trance. Find out why it's essential to your hypnosis practice in this article.
Self-Hypnosis
16) Stuck In A Self-Hypnosis Rut? Try These 13 Powerful Induction Methods To Induce A Deep Trance – 2nd Edition
The reason self-hypnosis is so powerful is because of how it gives you the ability to gain access to the unconscious, which is why it's a fantastic tool for tapping into creativity, abundant mindsets, problem solving – among many other things. But if you're looking for new and creative ways to enter this state, this article will teach you 13 powerful induction methods to help induce a deep self-hypnotic trance.
17) [INFOGRAPHIC] How To Hypnotize Yourself: The 6-Step Formula To Self-Hypnosis
In order to hypnotize others, you need to know how to hypnotize yourself. In this infographic, you'll discover 6 simple steps that will lay the groundwork for your self-hypnosis journey. So if you're new to hypnosis, check this infographic out and discover the incredible benefits that self-hypnosis brings.
18) INFOGRAPHIC: The Step-By-Step Guide To Lucid Dreaming Using Self-Hypnosis
Lucid dreaming is another fun and relaxing way to connect with your unconscious mind, especially when coupled with self-hypnosis. In this infographic, you'll discover how to be the director of your own nighttime movies… your dreams.
BONUS!
And for the ultimate guide on hypnosis training, where master hypnotists Igor Ledochowski and Karsten Küstner reveal their top advice and recommended training resources for beginners, intermediates and advanced hypnotists, don't miss "What Type Of Hypnosis Training Should I Do?" The Ultimate Guide For Novices, Intermediates & Seasoned Professionals (PLUS: Videos & Further Training Resources)
And it's a wrap! The crème de la crème of some of our top hypnosis articles. Read these hypnosis training resources, share them and never stop enhancing your hypnosis skills!